Ilyich Iron and Steel Works - Metinvest
Reconstruction of the power supply of the transshipment node at the Ilyich MMP of the Metinvest Group
About the project
The Extreme LTD company took part in the reconstruction of the power supply of the transshipment node at the Ilyich MMP of the Metinvest Group.
Two switchboards were designed for the project: the main distribution board and the board of the conveyor control system of the transshipment node.
The latter controls 4 conveyors according to the operator's commands and receives signals from sensors and the personnel protection system. Control is carried out by Altivar Process ATV900 frequency speed controllers. The drive power is 160 kW.
Works and services performed

Design
Extreme LTD developed the project documentation

Production
The switchboard equipment was manufactured at the Extreme LTD plant in Boryspil

Assembling
Specialists of the Extreme LTD company performed installation, assembling and commissioning works
Project details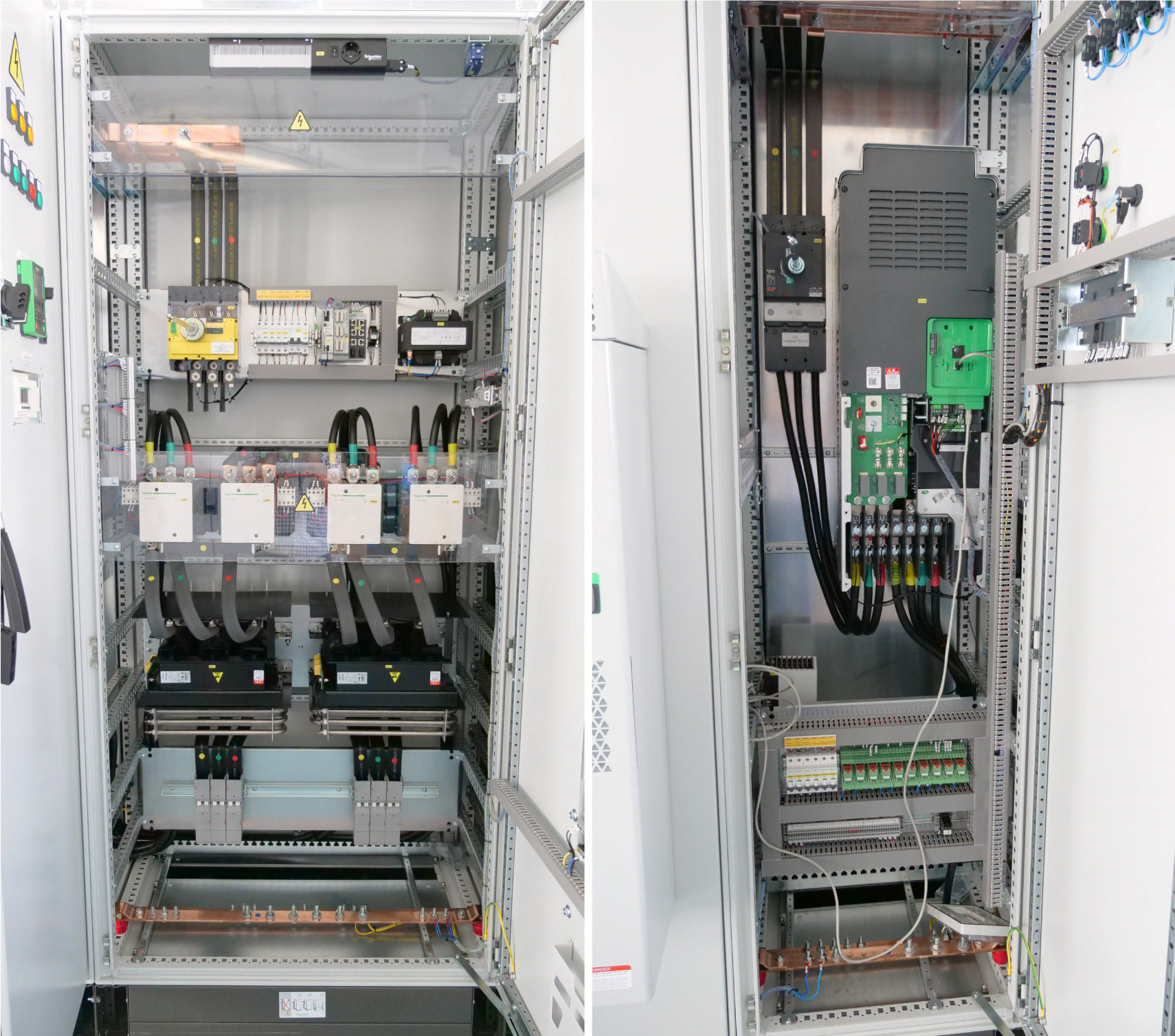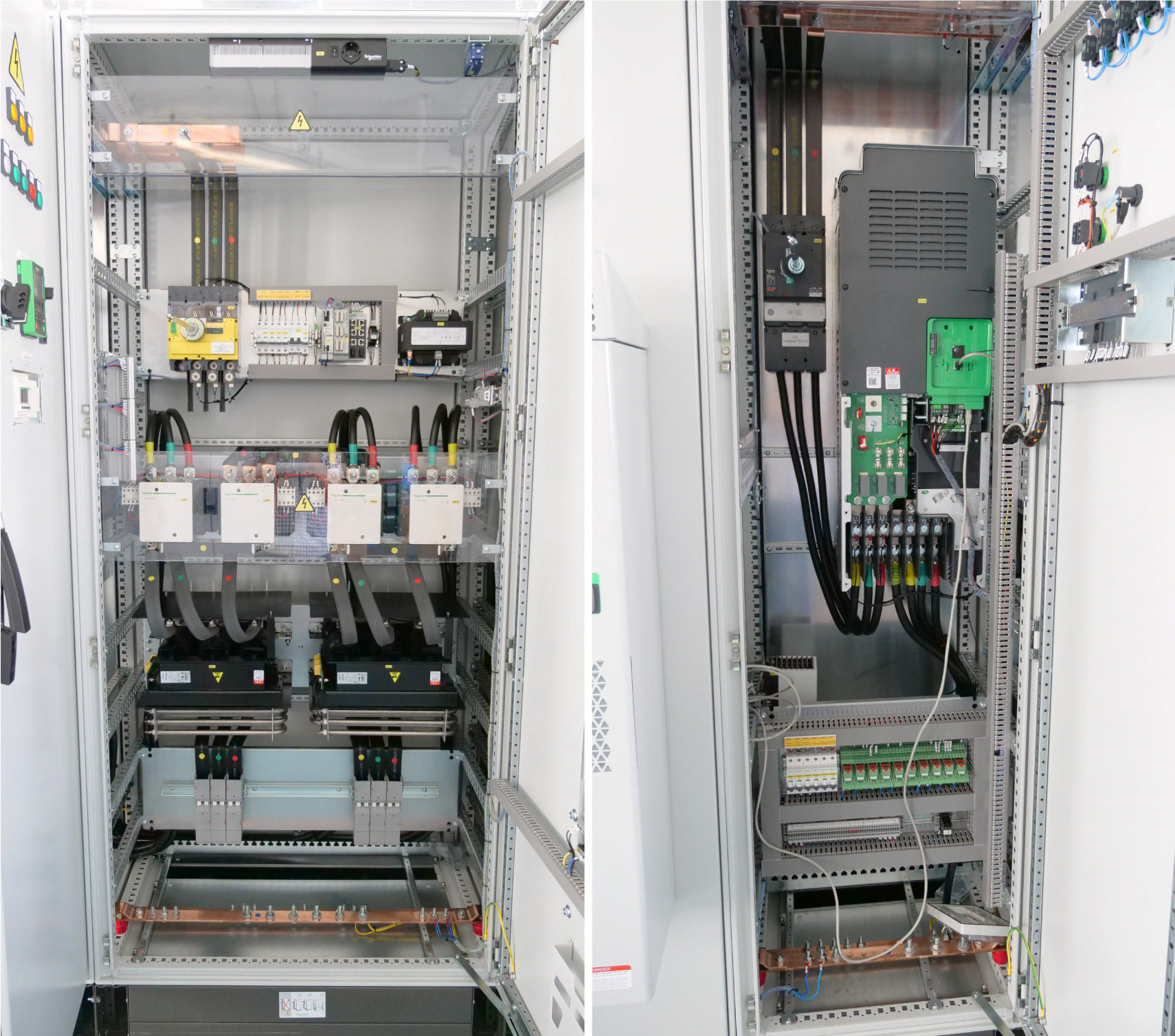 Since this node is very important for the operation of the enterprise, solutions were proposed with the installation of a backup frequency regulator for every two conveyors. As a result, in case of failure of one of the working drives, the operation service will be able to switch to a backup drive in a short time.
To remove heat from the switchboard, we used ClimaSys air conditioners from Schneider Electric, which guarantee the independence of internal and external air circuits. They have an internal degree of protection IP55, which is necessary for work in industrial enterprises.
All frequency regulators are gathered in a single network – to control the state of devices and equipment – information from them is transmitted to the enterprise's monitoring system.