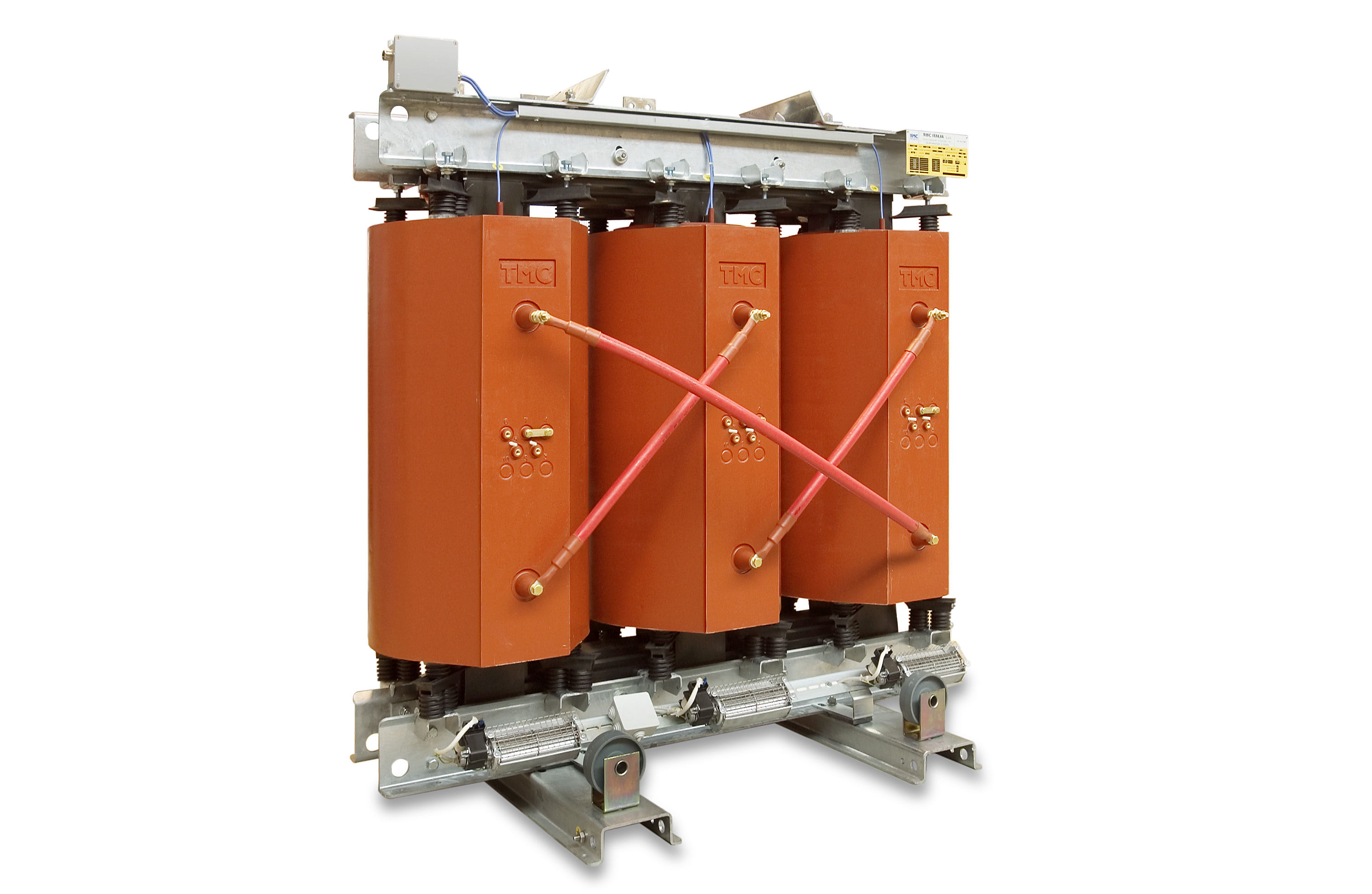 Power transformers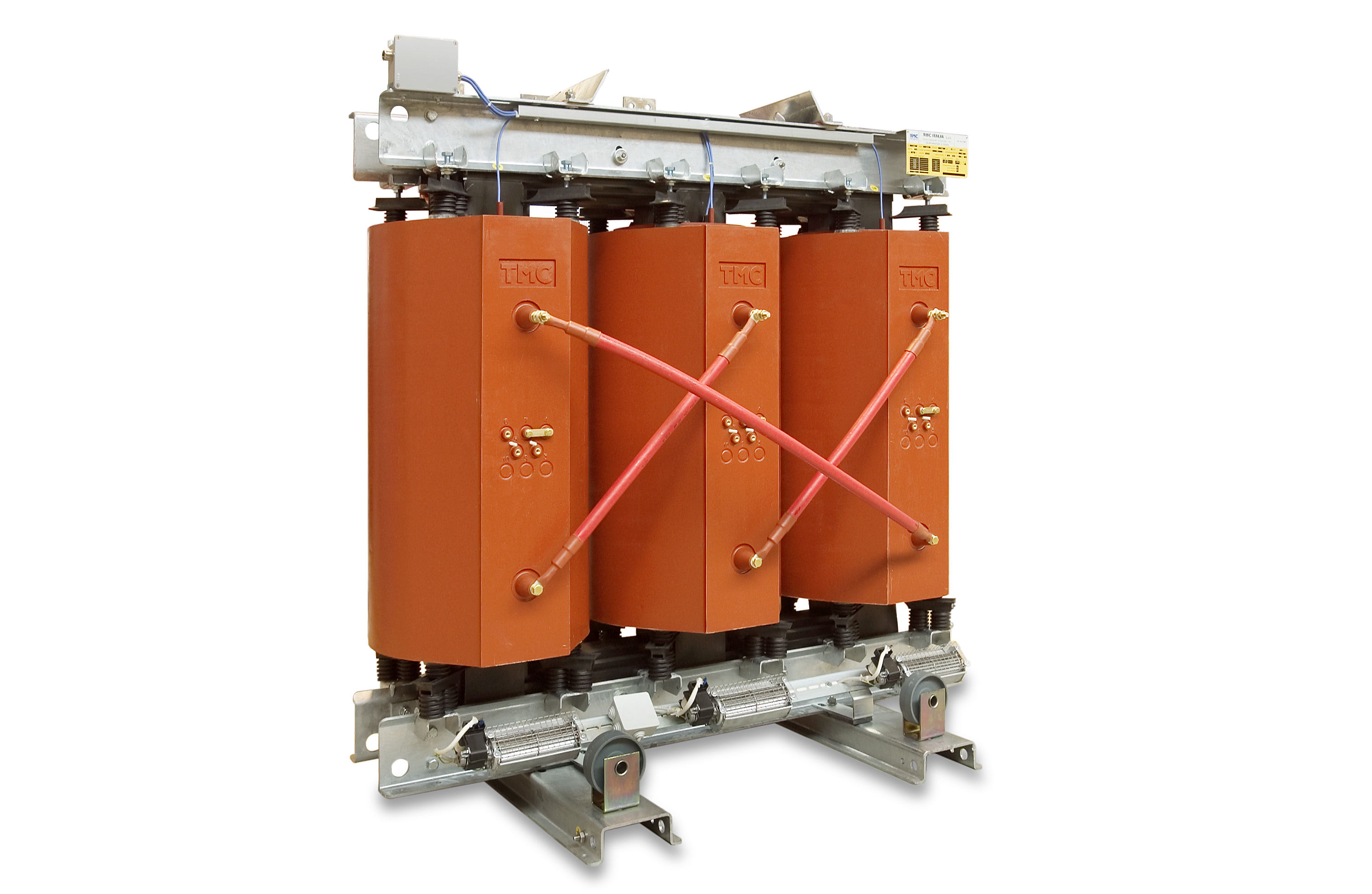 Power transformers manufactured by TMC Transformers are dry transformers with cast epoxy insulation, the casting of which is made in a vacuum.
The company TMC Transformers (Italy) designs, manufactures and sells various types of transformers and is an international company that has sales and production offices in all strategically important locations of the world market.
STANDARDS
TMC transformers are designed, manufactured and tested in accordance with current IEC (International Electrotechnical Commission) and State Standards of Ukraine.
IEC 60076-11 (2004): Dry transformers
IEC 60076 Parts 1 to 5: Power transformers
TMC transformers are tested in the independent CESI laboratory (Italy) for compliance with IEC 60076-11 standards:
Environmental safety class E2
Climatic class C2
Heat resistance class F1
The production cycle of TMC Transformers is certified in accordance with the requirements of the international quality standard ISO 9001:2000.
TMC transformers are certified in the State Certification System UkrSEPRO state certification system for compliance with the requirements of State Standards of Ukraine (DSTU) 3076-95  (or with Intergovernmental standards (GOST) 30297-95).
TRIAL
Factory control tests
Factory control tests are carried out for all transformers during their production in accordance with the IEC 60076-11 and IEC 60076 standards parts 1 to 5. Each transformer is accompanied by an official protocol of the following tests:
Measurement of winding resistance
Measurement of the transformation coefficient and verification of the winding connection scheme
Measurement of short-circuit voltage and load losses
Measurement of losses and no-load current
High voltage insulation test
Inductive voltage insulation test
The level of partial discharges measurement
Typical and special tests
Standard and special tests can be carried out at the request of the Customer and are the subject of a separate agreement:
Temperature heating test according to IEC 60076-2
Lightning impulse test according to IEC 60076-3
Noise level testing in accordance with ПEK 60076-10
Short circuit test according to IEC 60076-5
Areas of Application
TMC Transformers manufactures all types of dry cast transformers
– distribution transformers with nominal power from 100 to 3150 kVA and insulation class up to 36 kV;
– power transformers with a nominal capacity of up to 20 MVA and an insulation class of up to 52 kV;
– special transformers for engines, converters, traction substations;
– special execution for installations on large cranes, oil platforms, in mines, for marine applications;
– HV/HV transformers;
– transformers with high overload requirements;
– special design for use in conditions of increased environmental pollution, high vibration and low temperatures.
Contact us
Please feel free to contact us if you need any further information